MUSEUM HOURS by Jem Cohen
MUSEUM HOURS
a film by Jem Cohen
When a Vienna museum guard befriends an enigmatic visitor, the grand Kunsthistorisches Art Museum becomes a mysterious crossroads which sparks explorations of their lives, the city, and the ways artworks reflect and shape the world.
Vienna, winter. Johann, a guard at the grand Kunsthistorisches Art Museum encounters Anne, a foreign visitor called to Austria because of a medical emergency. Never having been to Austria and with little money, she wanders the city in limbo, taking the museum as her refuge. Johann, initially wary, offers help, and they're drawn into each other's worlds. Their meetings spark an unexpected series of explorations – of their own lives and the life of the city, and of the way artworks can reflect and shape daily experience. The museum is seen in the film not as an archaic institution housing historical artifacts, but as an enigmatic crossroads in which, through the artworks, a discussion takes place across time with vital implications in the contemporary world. While the «conversations» embodied in the museum's collection revolve around nothing less than the matters that most concern us all: death, sex, history, theology, materialism, and so on; it's through the regular lives of the guard and displaced visitor that these heady subjects are brought entirely down to earth and made manifest.
Near the film's end, Johann and Anne are out exploring on the fringe of the city when her ill friend's condition suddenly reaches a crisis point.
For some, the film will primarily be an engaging study of two adults whose relationship defies cinematic stereotypes; for others it will be a story-engendered portrait of the city of Vienna; for others, it will mostly serve as a meditation on the crossings between life and art and the museum as intermediary … All of these interpretations are valid and encouraged.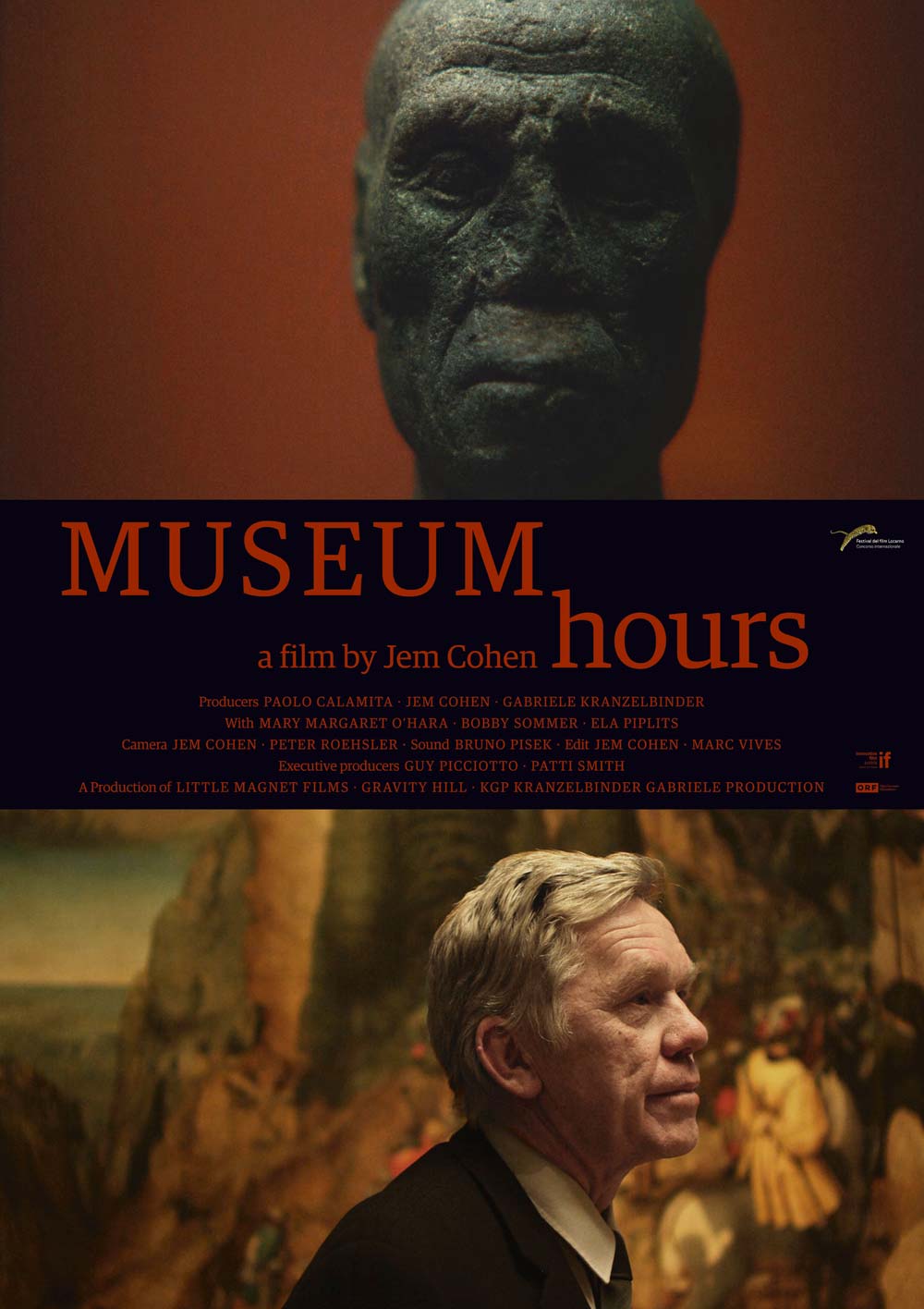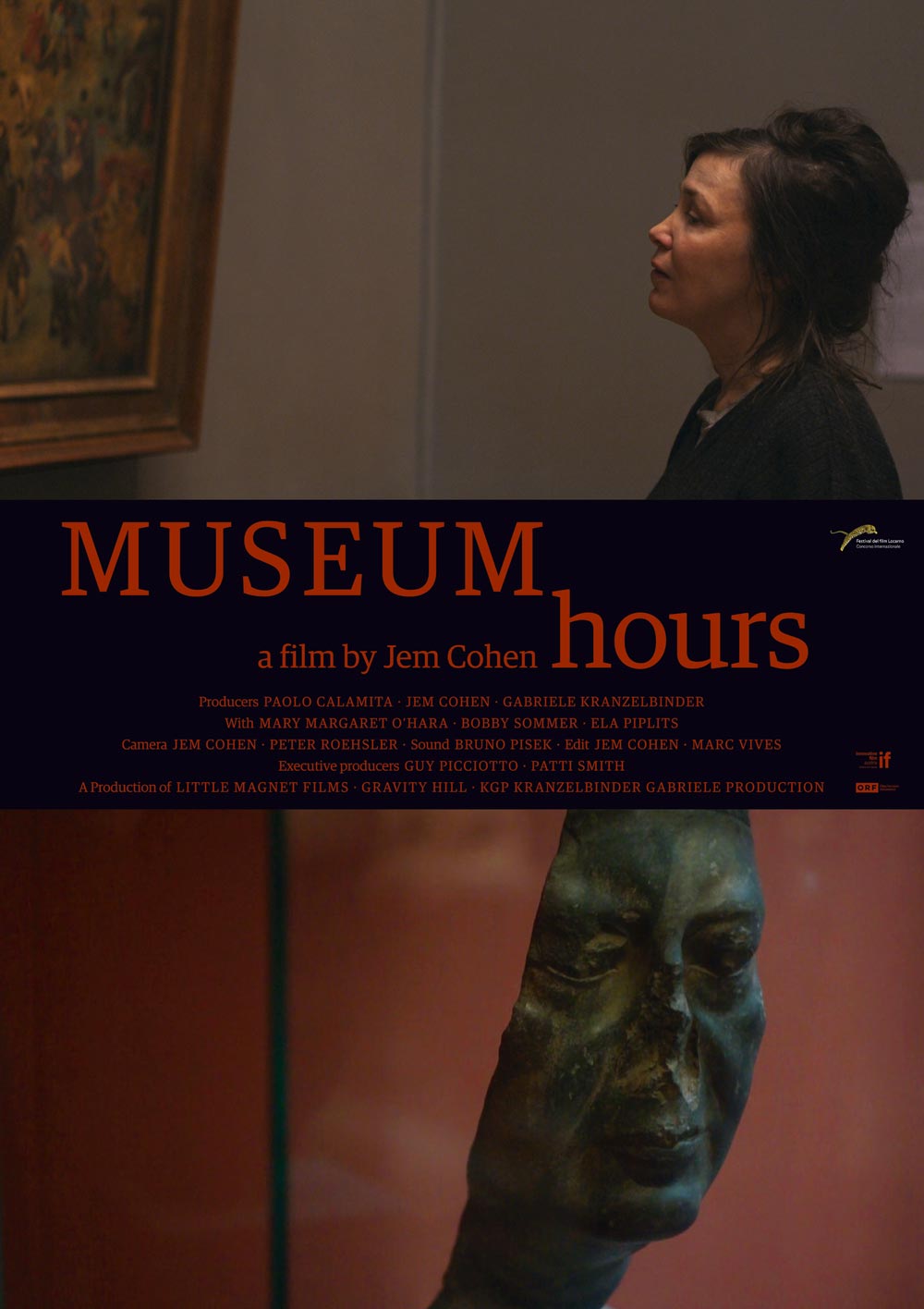 Jem Cohen
about the director
New-York based, Cohen's feature-length films include CHAIN, BENJAMIN SMOKE, INSTRUMENT, and EVENING'S CIVIL TWILIGHT IN EMPIRES OF TIN. Shorts include LOST BOOK FOUND, AMBER CITY, LITTLE FLAGS, ANNE TURITT – WORKING, BURY ME NOT. Documentaries include COUNTING, WORLD WITHOUT END (NO REPORTED INCIDENTS).
His films are in the collections of NYC's Museum of Modern Art and Whitney Museum and have been broadcast by PBS, Arte, and the Sundance Channel. He's had retrospectives at London's NFT, BAFICI, Oberhausen, Gijon, and Spain's Punto de Vista.  Recent projects include the GRAVITY HILL NEWSREELS (about Occupy Wall Street) and  WE HAVE AN ANCHOR, a portrait of Cape Breton.  He has collaborated with musicians including Fugazi, Patti Smith, Terry Riley, Godspeed You Black Emperor!, Gil Shaham/Orpheus Orchestra, R.E.M., Vic Chesnutt, and the Ex, as well as writer Luc Sante.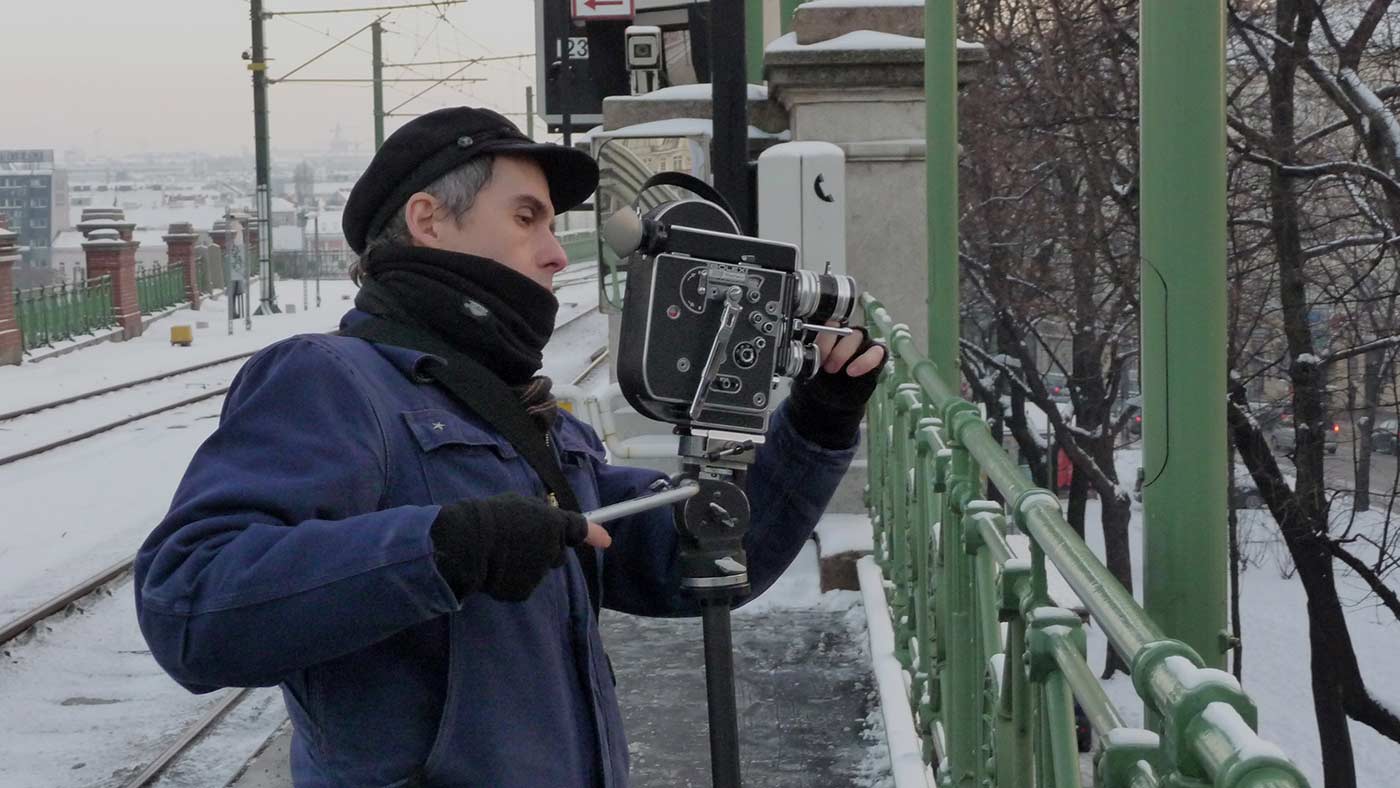 Cast & Crew
PRODUCERS
Paolo Calamita, Jem Cohen, Gabriele Kranzelbinder
EXECUTIVE PRODUCERS
Guy Picciotto, Patti Smith
WRITTEN AND DIRECTED BY
Jem Cohen
CAST
Mary Margaret O'Hara, Bobby Sommer, Ela Piplits
CINEMATOGRAPHY
Jem Cohen, Peter Roehsler
SOUND
Bruno Pisek
EDIT
Jem Cohen, Marc Vives
PRODUCTION MANAGER
Paolo Calamita
PRODUCED BY
Little Magnet Films, Gravity Hill,
KGP Kranzelbinder Gabriele Production
FUNDED BY
Innovative Film, bm:ukk
and ORF Film/Fernseh-Abkommen